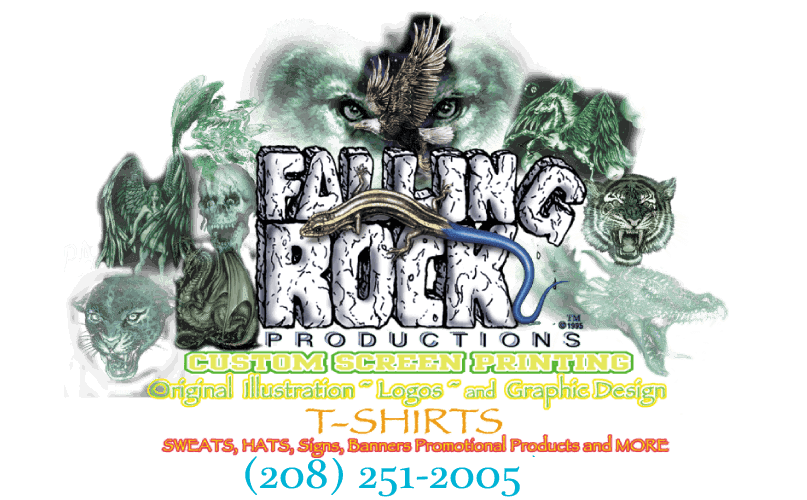 We are a part of the Falling Rock Productions, where you can find creative designs, illustrations, and customized artwork products that you might be interested in. We can create custom artwork from scratch or take your existing design ideas and turn them into a finished product that anyone would be proud to wear.
We offer great detail, high impact, and original designs. We can make shirts for all occasions such as family, schools, mascots, sporting events, fun runs, corporate events, and more. The best part is that we offer high-quality services at the lowest prices.
We can take virtually any image for any occasion and print on a variety of garments.